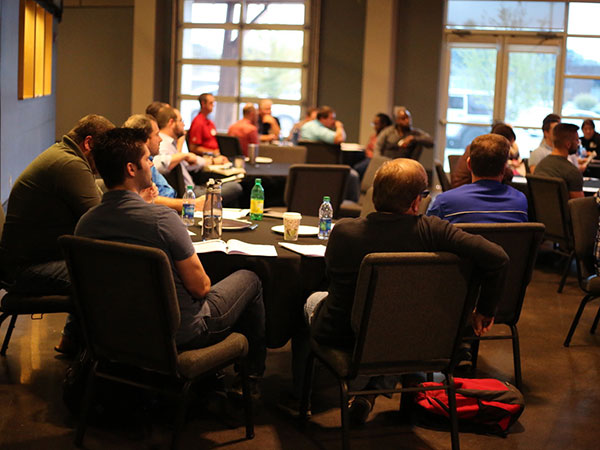 Southeast Youth Leaders Conference is a one day training event provided by the Youth Leader Collective.
The Youth Leader Collective (YLCo.) connects, coaches and cares for youth ministry leaders in the Greater Chattanooga area.
YLCo. connects, coaches and cares through area networks, training events, couples retreats for youth leaders and their spouses, and providing a safe space for youth leaders.
If we can serve you in any way or get you connected to a local area network, check out our website or contact Zach Wyatt at zach@youthleadercollective.com.
"[The Youth Leader Collective] has enabled me to make relationships within my area with other local Student Pastors. These relationships are crucial to me as I am able to lean on and learn from these other Student Pastors that are going through the same journey I am. Sure, every church is different with its own specific problems, but we are ONE body. [YLCo.] and the North Georgia Area Network that I am part of, makes it feel like we are ONE body more than any other area I have served in. I have an incredible respect for [YLCo.] and what they do."

Spencer Kinkade

Chattanooga Valley Baptist