2023 Session Speakers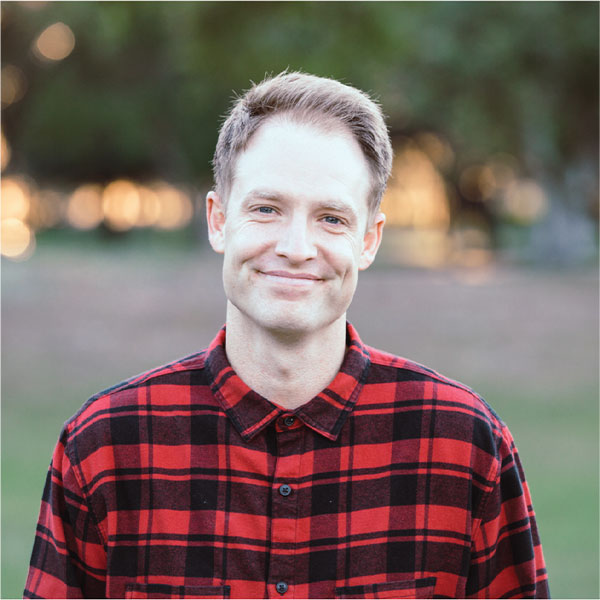 Brent Crowe is a thought-provoking visionary and communicator who has a passion to present the life changing message of the gospel. Brent uses humor and real-life situations to relate to people at the heart of their struggles. The roles of husband, father, minister, evangelist, author and leader have allowed Brent to influence people from all walks of life throughout his twenty years in ministry.
Engaging issues such as leadership, culture, and change, Brent speaks to hundreds of thousands across the nation and abroad each year and is currently serving as Vice President for Student Leadership University, a program that has trained over one hundred and fifty thousand students to commit themselves to excellence.
He is also the author of Ten Steps to Your Best Life, Philippians Bible Study, Moments 'til Midnight, Sacred Intent: Maximize the Moments of Your Life, Reimagine: What the World Would Look Like If God Got His Way, Chasing Elephants: Wrestling with the Gray Areas of Life, the Associate Editor of IMPACT, The Student Leadership Bible and the coauthor of The Call.
The desire of Brent's heart is to see people realize that they have been set apart to the gospel of God and thus, in turn, they must set their lives apart in an effort to capture every moment in worshipful service to Him.
Brent Crowe is currently serving as Vice President of Student Leadership University in Orlando, Florida. He is married to Christina and has six children, Gabe, Charis, Za'Riah, Mercy, Zi'Yon and Aryanna. He holds a Doctorate in Philosophy and two masters degrees, a Masters of Divinity in Evangelism and a Masters of Arts in Ethics, from Southeastern Baptist Theological Seminary.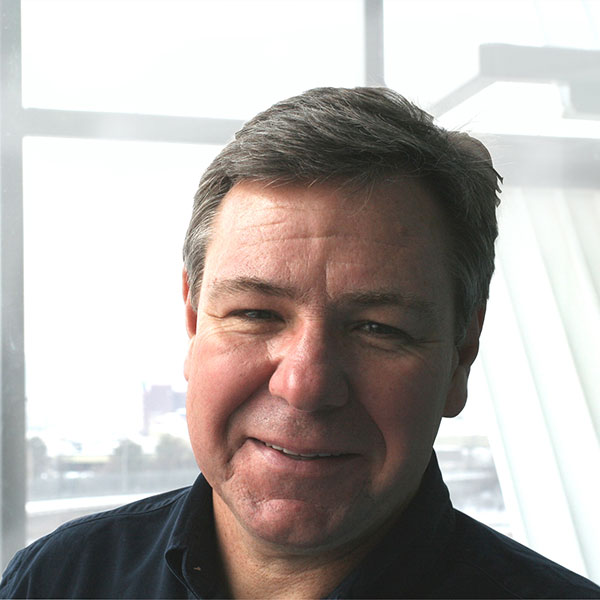 Dr. Walt Mueller is the founder and President of The Center for Parent/Youth Understanding, a ministry that endeavors to increase the ability of home and church to nurture children and teens into a lifetime of biblically-faithful, whole-life Christian discipleship. A 45-year youth ministry veteran and youth culture watcher, Walt is the author of ten books on youth culture, and a long-time trainer of parents, youth workers, and students. He hosts the 1-minute daily CPYU radio show/podcast Youth Culture Today, and the long-form Youth Culture Matters podcast. Walt is a faculty member in the Doctor of Ministry program at Gordon-Conwell Theological Seminary where he co-leads the doctoral cohorts for Ministry to Emerging Generations. A husband, father of four, and grandfather of 6, Walt's passion to deeply understand today's youth culture as a pathway to more effective ministry continues to grow.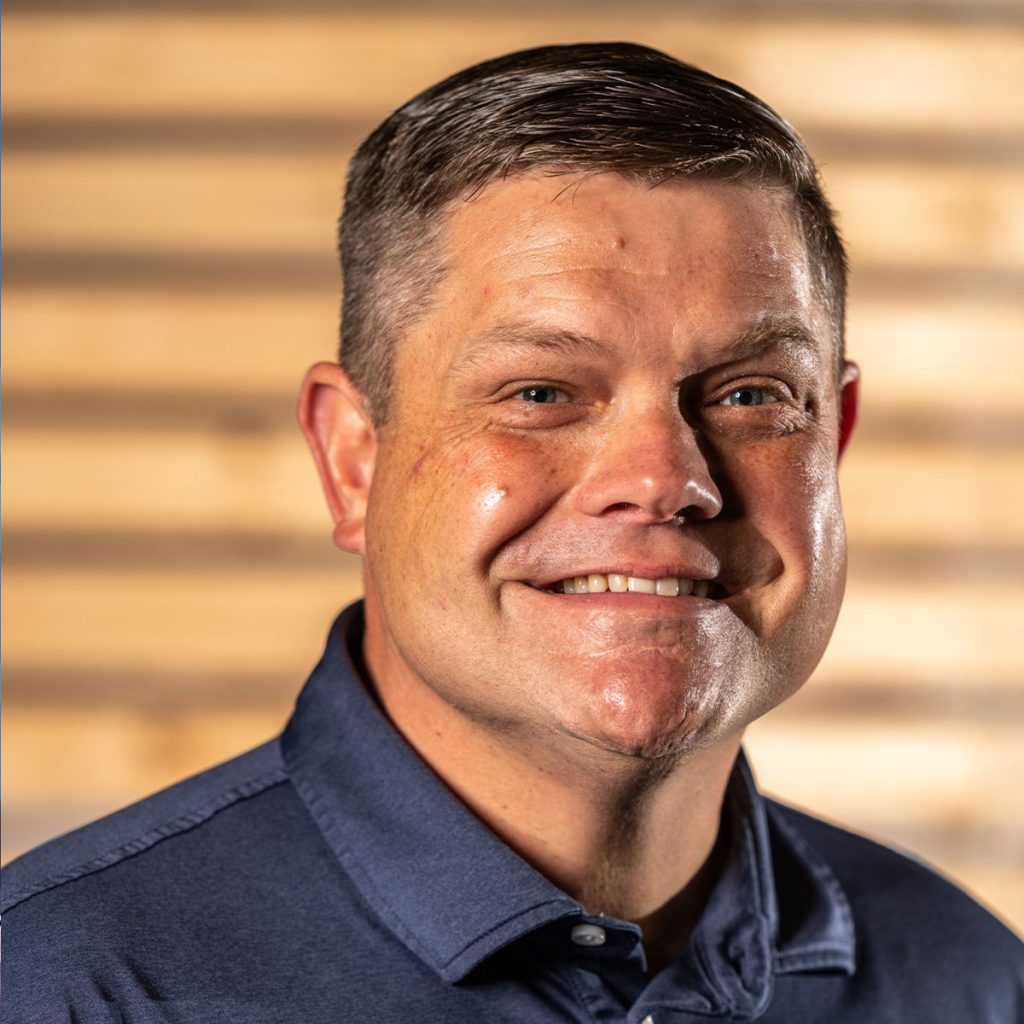 Chad has been speaking biblical truth into students' lives for years. He believes in the importance of relationships and seeks to get to know people when he is away from the stage. Ultimately, Chad hopes to see students moved into a deeper relationship with Christ through the power of God's Word. In turn, those students will impact their community and world for Christ's sake. Chad is currently the Teaching Pastor at Grace Bible Church. He is the co-host of the Hold On Podcast and is the founder of Through-line Cohort – a ministry that exists to develop communicators of the Bible. He is married to Hope and they have three sons (Shepherd, Charlie, and Alder) and a daughter (Noli).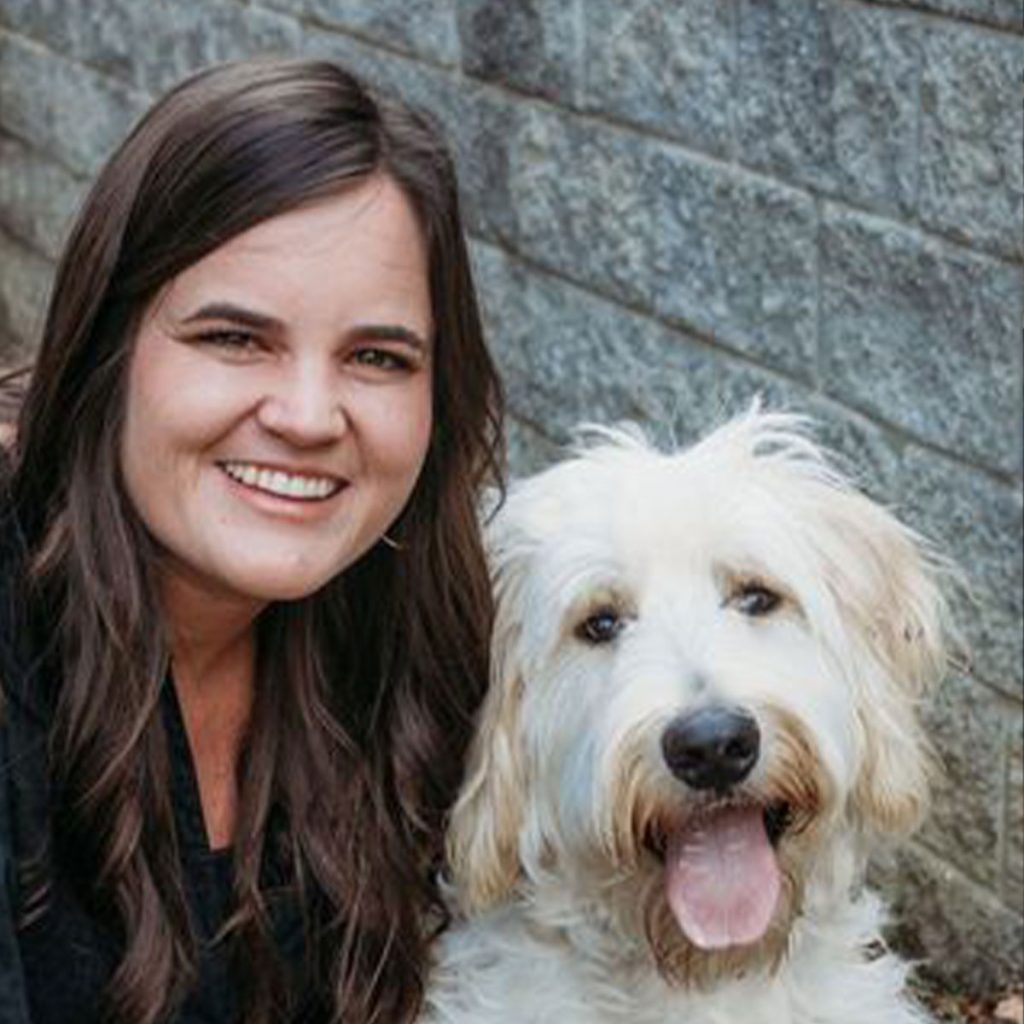 Courtney lives in Chattanooga, TN with her husband Todd and their dog Teddy. Courtney served as the Youth Director at Rock Creek Fellowship for 7 years while completing her Masters in Clinical Mental Health Counseling at Richmont Graduate University. She and Teddy are working at the Christian Counselor Cooperative, as part of the Elbow Tree Group. Courtney loves hiking, cooking, spending time with friends, and always up for the next adventure.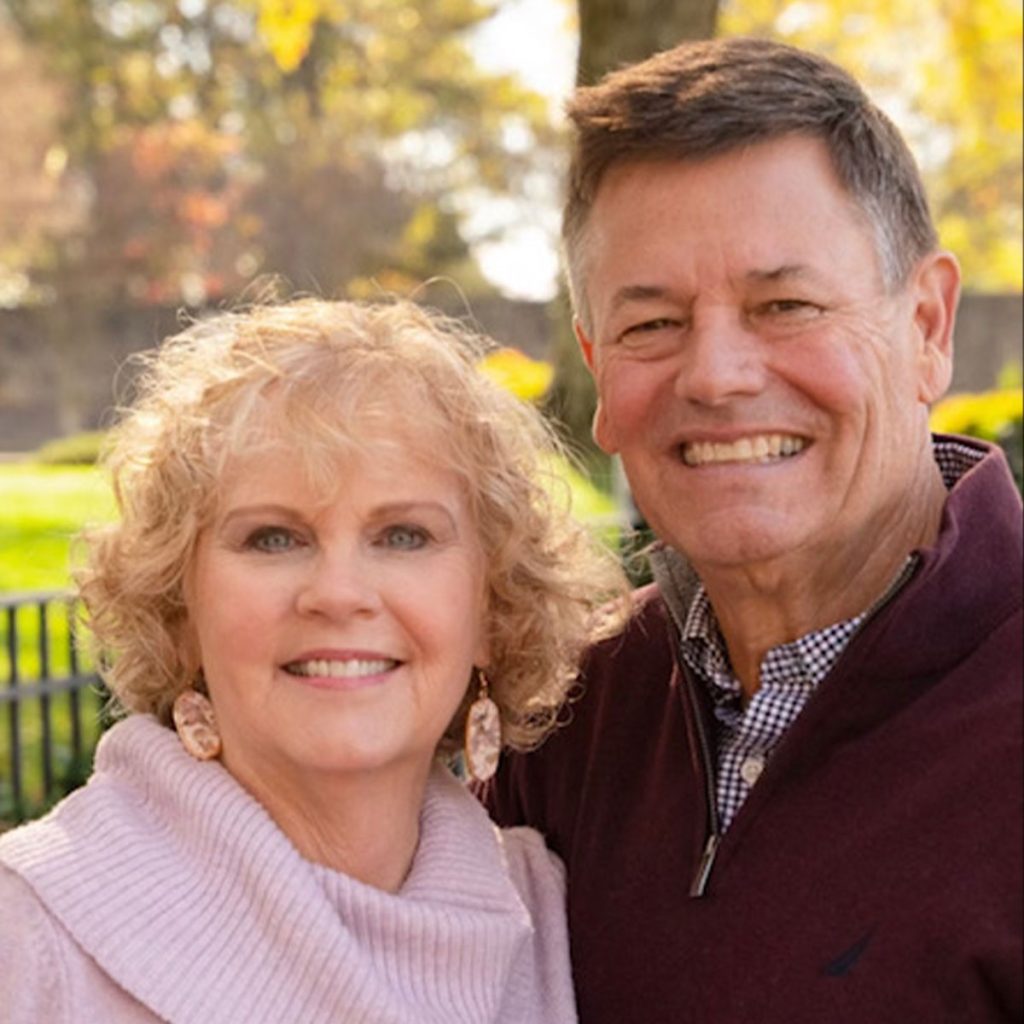 Matt Brinkley's ministry experience spans over 40 years. He is a graduate of Covenant College (BS) and New Orleans Baptist Theological Seminary (ADiv). After serving as a youth pastor in Macon, GA, and Montgomery, AL, he moved to Atlanta to serve as student pastor at Perimeter Church in 1991. Eleven years later, Matt's responsibilities there broadened to include leadership of the Nextgen Division and oversight of all ministries related to children and youth. In 2006 he went on staff at The Vine Community Church (PCA) serving as the Nextgen director and the oversight of adult discipleship until 2013.
Matt now serves full-time as the director of PACT Ministry which he founded in 1996 that serves and encourages youth pastors across the country in their personal walk with God, family and life balance, and strategic ministry.
He is an active certified coach and facilitator/trainer for RightPATH Resources impacting leaders in Fortune 500 companies as well as executives running medium and small businesses.
Matt is the author of four books (Mistaken Identity, Stay the Course, FOUR, and Dating by the Book), along with five discipleship manuals. He is a sought-after speaker for retreats and conferences. Matt and his wife Vickie have been married for 40 years and have three grown children… Matt Jr., Andrew, and Mary Beth, and five incredible grandchildren… Nathan, Luke, Olivia, Elena, and Hudson.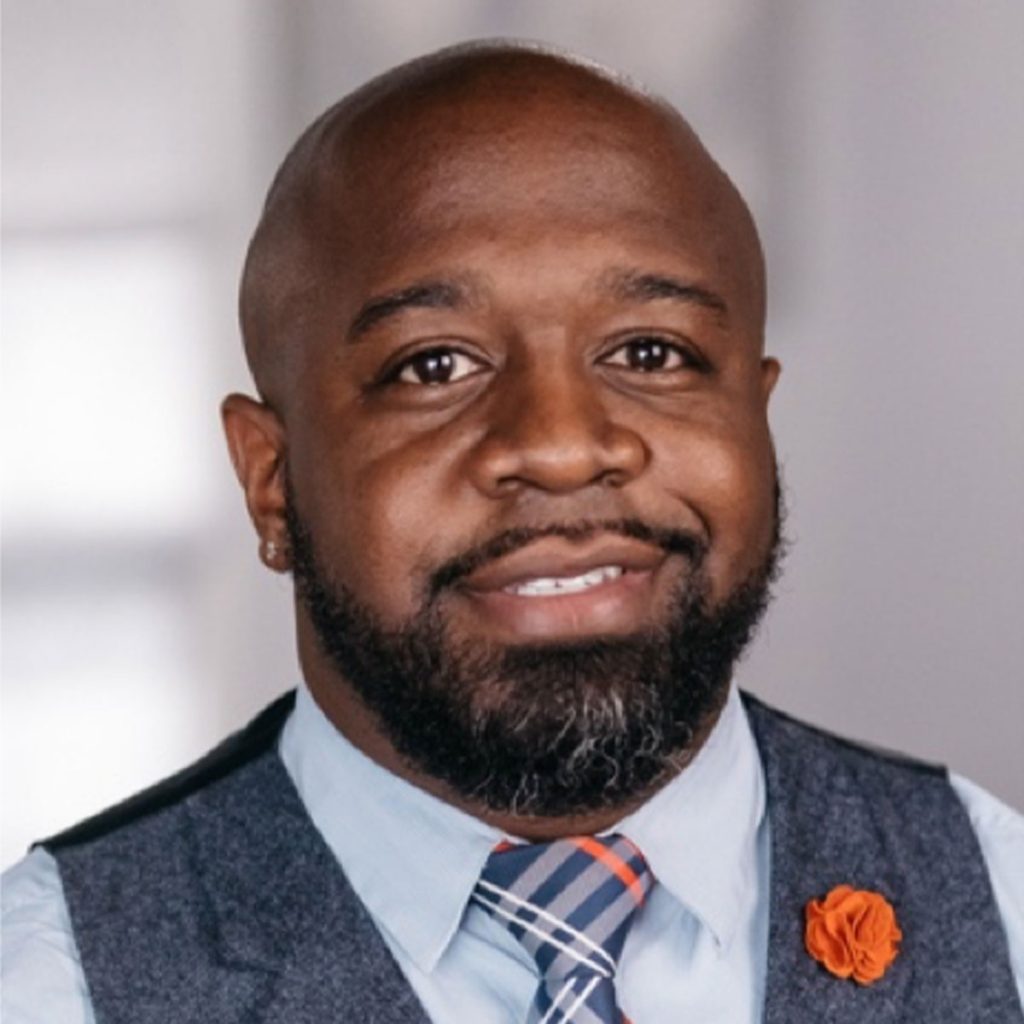 Ryan is the CEO of Conflictish, a conflict strategy consultancy specializing in addressing workplace conflict and sexual misconduct behavior in leaders. From tarnished rapport to squeamish behavior, he's passionate about helping leaders get their 'ish together.
Ryan is an expert in his field and has conducted countless interviews, high-stakes interrogations, complex negotiations, de-escalations, and interventions. He is a decorated law enforcement veteran with 14 years of experience in various roles including a detective in the Special Victims Unit and member of the Child Abduction Response Team, SWAT hostage negotiator, and crisis intervention officer.
Previously, Ryan served as the Pastor of Life Safety and Executive Director of Operations at Victory World Church in Atlanta, and as the Executive Director of Street Grace Tennessee, a faith-based anti-human trafficking non-profit. Today, in addition to his consulting practice, he serves as the Pastor of Leadership Development at City Light Church in Chattanooga.
Ryan has been married to his high school sweetheart, Alicia, for 16 years. They enjoy serving as marriage and pre-marriage ministry facilitators, worshipping and playing music together, and practicing Brazilian Jiu-Jitsu with their 4 children.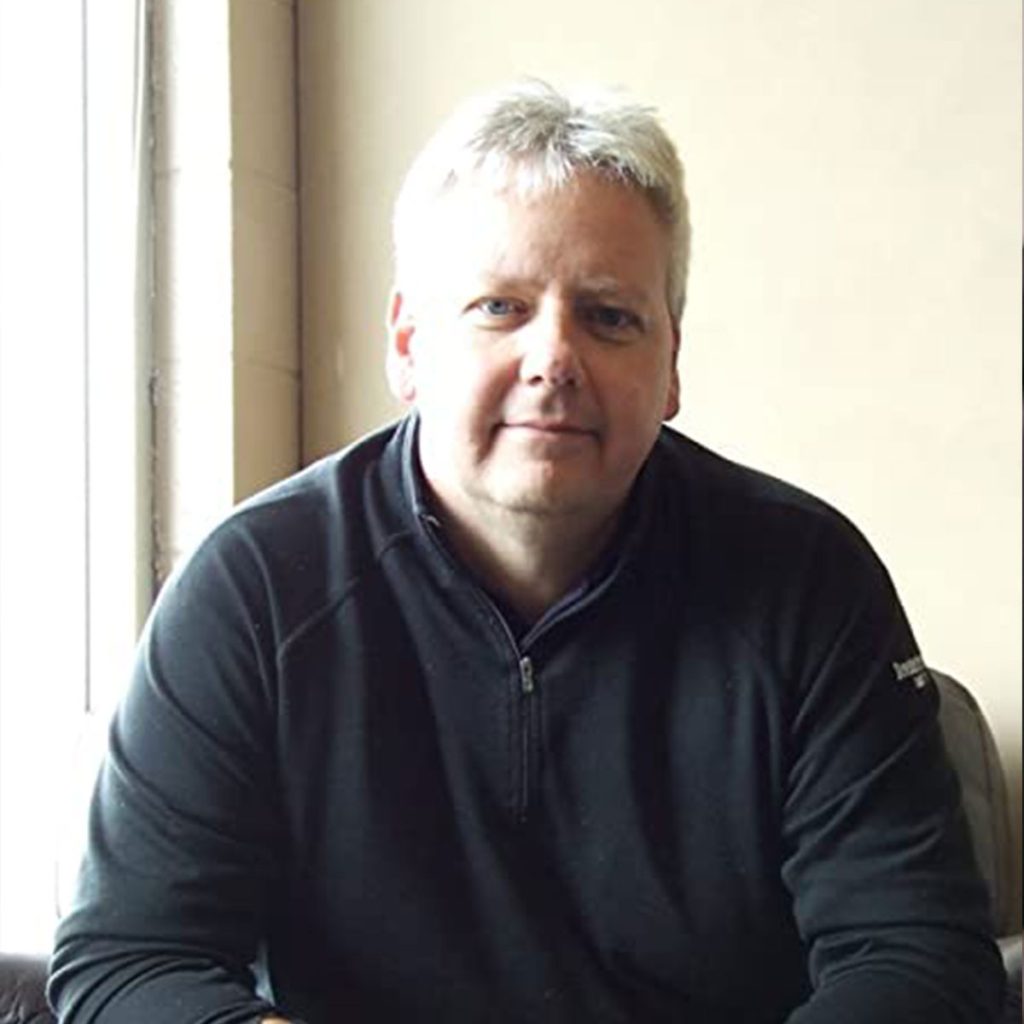 Doug Franklin started LeaderTreks in 1994 because he wanted to see students reach their potential. For over twenty years he has been training students and youth pastors alike, developing them into leaders who serve in God's Kingdom. Before starting LeaderTreks, Doug was a youth pastor for twelve years, but discovered his true passion was discipleship and leadership development. He is married to a wonderfully creative woman named Angie Jones, and they live in West Chicago, Illinois.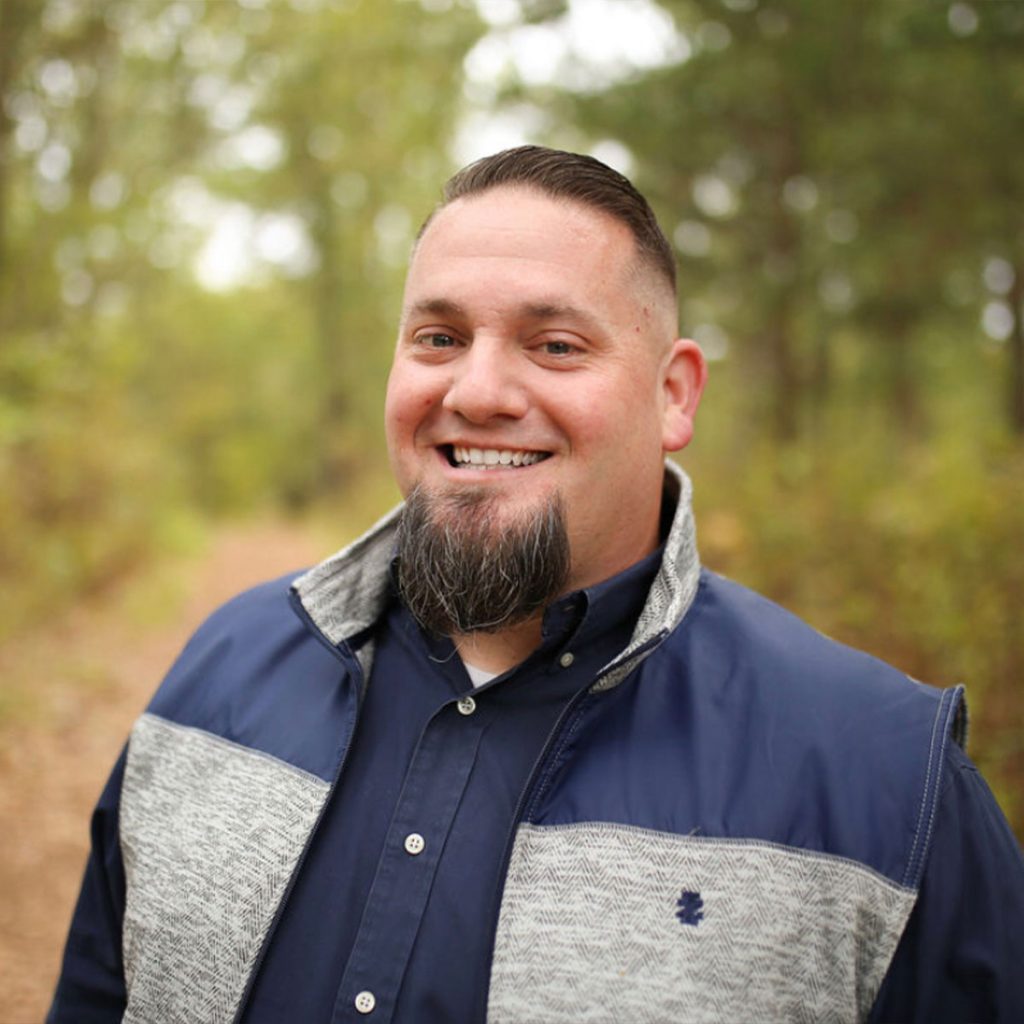 Jay serves as the Youth Specialist with the Tennessee Baptist Mission Board. His desire is to help engage people with the Gospel and know the love of Jesus Christ. Jay believes that the message of Jesus changes lives and provides hope. He has worked at churches in Louisiana, Tennessee and has spoken throughout the Southeast. He leads Youth Summer Camps and YEC, Youth Evangelism Conference, for Tennessee Baptists. Jay holds a degree from the New Orleans Baptist Theological Seminary. He enjoys traveling with his wife Natalee and two children, Caleb and Mary-Clare. Advocating for Special Needs, eating Cajun Cuisine, and travel brings joy to his family.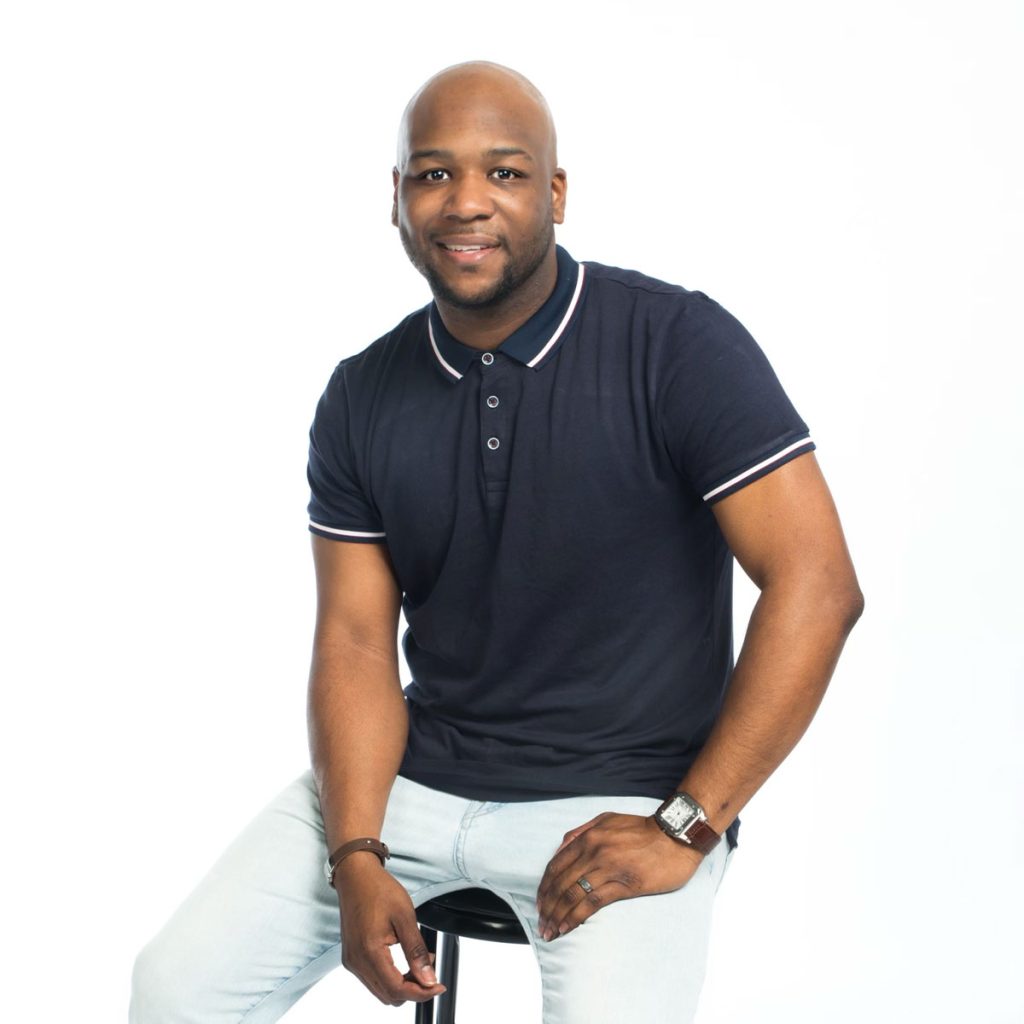 JaMichael's passion for ministry stems from his own challenges as a youth to his transformation to becoming fully dedicated and committed to Christ. In addition to serving as Youth and Young Adult Pastor at the Mount Canaan Baptist Church for many years, JaMichael served five years as Program Director for Stop the Madness National, Inc., a program that was centered around at-risk youth and families. JaMichael gives credit to Stop the Madness National, Inc. for allowing him to be a pioneer of change through teaching, mentoring, and leadership development throughout Chattanooga and Hamilton Country Schools while staying true to his destiny.
Although JaMichael is very focused on youth and young adults he has a vast skill set that includes serving on the advisory council for Glass House Collective (GHC) as well as serving as a consultant with the Supreme Court for the state of Georgia. JaMichael is also a proud graduate of the University of Memphis, where he was actively involved and served in many leadership roles such as President of the Empowered Men of Color (EMOC), Vice-President of the Black Student Association(BSA), Orientation Guide, Memphis State Eight honoree and member of Alpha Phi Alpha Fraternity, Inc. JaMichael graduated in 2011 where he earned a Bachelor's Degree. He earned his certification in Pastoral Leadership from Tennessee Temple University in 2014.
Most recently, JaMichael has become a newly published author with the release of his first book entitled "Decoded: Discovering the Mystery That Is You."
JaMichael is married to Amanda, who equally shares and supports his vision and passions. The two share two sons together Micah and Nason.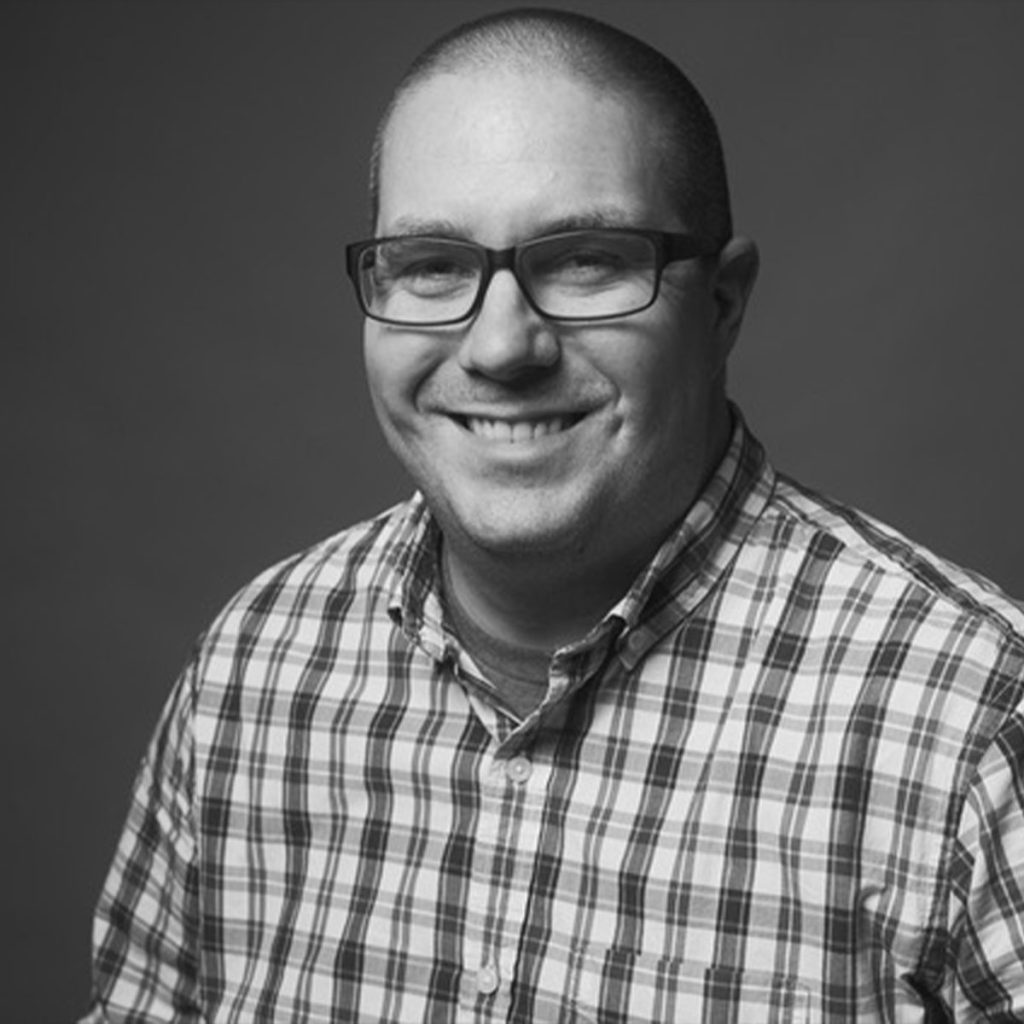 Jake serves YM360 across the board with strategy in areas like marketing, launching new resources, and customer care. Jake has a passion for youth ministry having previously served with Group Publishing/Simply Youth Ministry for over six years. He loves being outdoors and was once known to be a Crossfit junkie. Growing up in Arizona, he's a legitimate Arizona Wildcats fan, a rarity here in the South. Jake lives with his wife Jennifer and their four children in Birmingham.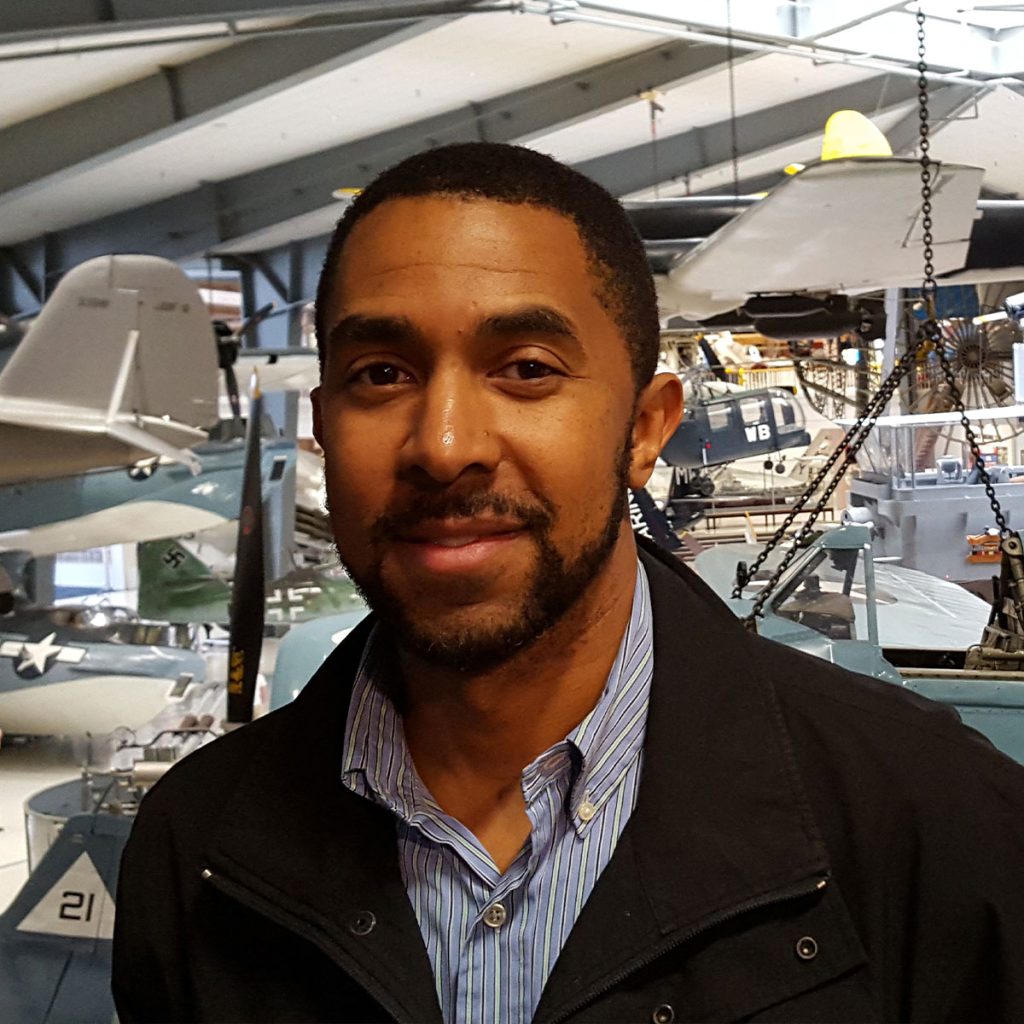 Reggie is the VP of Community Relations for First Things First, a national nonprofit based in Chattanooga whose mission is to strengthen families and relationships. He also serves as the Youth Pastor at Greater Tucker Baptist Church. He is a graduate of Vanderbilt University, with a bachelor's degree in Electrical Engineering and a Masters of Divinity. Reggie married his wife, Erika, in June 2004 and together they have 7 kids. Reggie enjoys spending time with family, playing and watching sports, reading, hiking, and outdoor activities.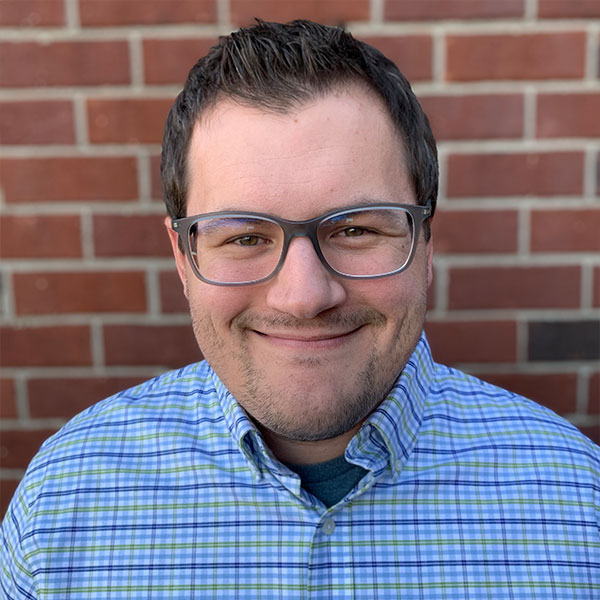 Chris Martin is a content marketing editor at Moody Publishers, an author, and a social media, marketing, and communications consultant. He writes regularly in his newsletter, Terms of Service, and is the author of Terms of Service: The Real Cost of Social Media (B&H, 2022). Chris lives outside Nashville with his wife, Susie, their daughter, Magnolia, and their dog, Rizzo.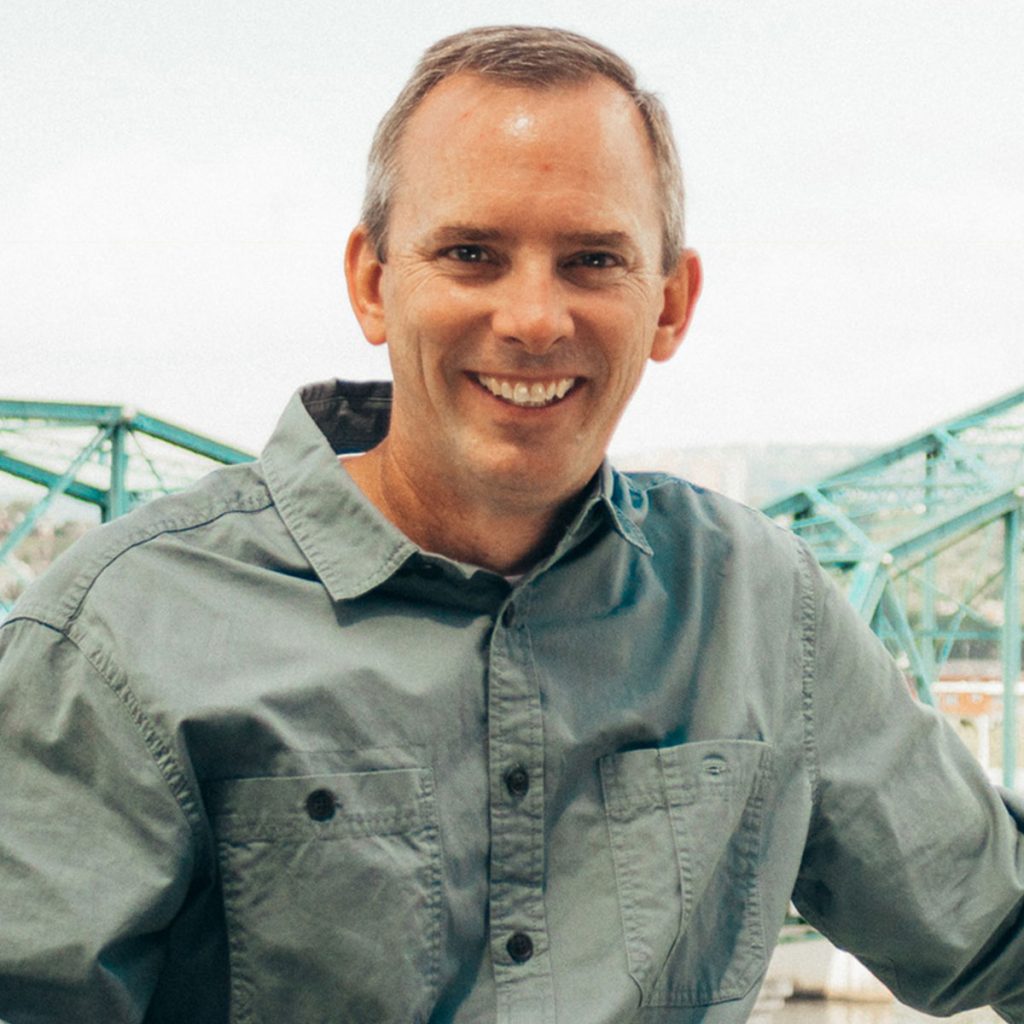 Robert is the Student Ministries Coordinator for seeJesus, a global discipling mission. He works with Student Pastors throughout the country helping them discover the beauty of Jesus as a Person. Robert served as a Youth Pastor for 20 years and he currently lives in Chattanooga, Tennessee with his wife Rebecca. They have five children, Emily (In Heaven since 2000), Tyler (Junior at the University of Tennessee), Campbell (Freshman at Covenant College), Laura (10th grade) and Mary Katherine (5th grade). Robert enjoys fly fishing, hiking, camping, landscaping and bonsais.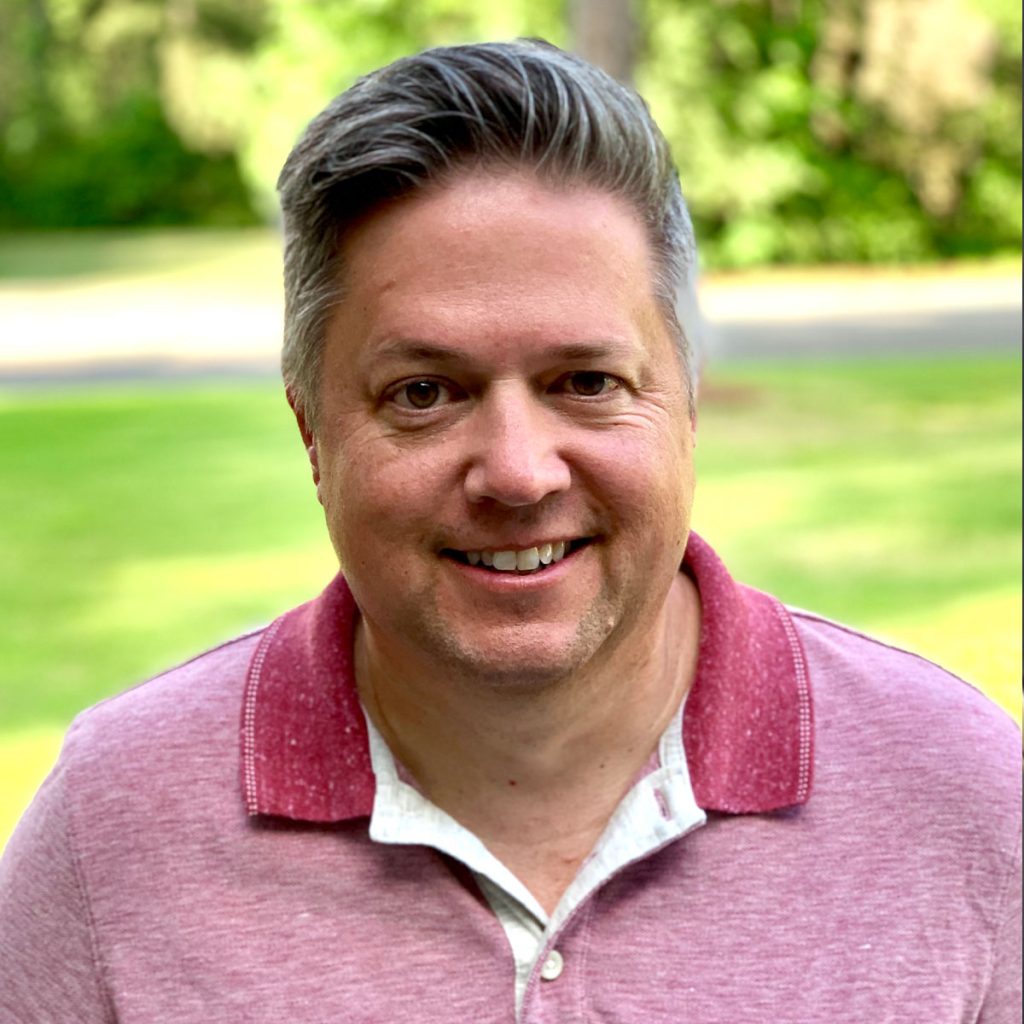 Chris serves at the Next Gen Catalyst at the Georgia Baptist Mission Board. Having recently wrapped up almost 17 years as the Middle School and Student Pastor at Johnson Ferry Baptist in Marietta, Georgia, he has a passion for pointing teenagers to Jesus and investing in leaders who are impacting the next generation for Christ. He lives in Marietta, GA with his wife, Wendy and has two grown up kids, Dillon and Abby. As an "old guy" in youth ministry (now 30 years), he is also the co-host of the The Youth Ministry Podcast for Volunteers (launching in August, 2022) and author of Consider This: A Youth Minister's Guide to Longevity.